28Jul2016
SMART PLASTICS 2016
Categories: Fairs and Events
« back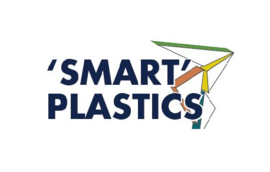 On the fourth edition of SMART PLAST we have presented our new Team of Plastanalisi to carry out analyses on flow and structural analyses on plastic materials. We introduced ourselves as the best partner in the field of technopolymer on the Italian market.


Products are nowadays "smarter" than the past and for this reason "smarter" materials are needed. Plastic materials show performances that meet all the requirements on the market.
After two editions dedicated to the topic of Metal Replacement, this year again "SMART" PLASTICS shows all the polymeric materials that show high performances. At "SMART" PLASTICS you could learn about technopolymers and compounds and all the applications and technolgy projects and processes.

During this event leading companies from different application sectors (automotive, industrial, electrical / electronic, aerospace, medical etc.) can present their experiences and their future trends in using high-performance technopolymers.

'SMART' PLASTICS Forum targets:
- Designers
- Design and Engineering studios
- Technical Managers
- Production Managers of companies from the Automotive, Components Technical Components, Medical, Aerospace, Electrical / Electronics, Appliances, Hobbies & Sports, Furnishings, etc... that look for 'smart' solutions for projects / products industrialization.