05May2015
PLAST 2015
Categories: Fairs and Events
« back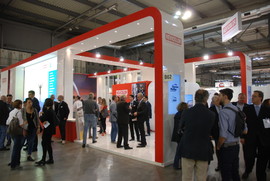 This year PLAST 2015 was a huge success as we introduced ourselves as the most technical expert in Italy.
We would like to thank all the customers that came to visit us and chose us as the developer of the project they illustrated to us.
We have a developing team which is completed with chemical and mechanical engineers that are always ready to develop all the projects of our customers with the most complete plastic material range of Italy.
Thank you all for this opportunity.