28Mar2019
MECSPE 2019
Categories: Fairs and Events
« back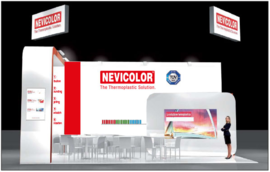 MECSPE 2019
This year again we gained success by showing our products and activity at the trade fair MEC SPE. It was a good opportunity for us to introduce ourselves as technical experts in the field of developing the range of thermoplastic material.
Well-known companies rely on the expertise of our staff to promote their products in Italy. They know that we take products and projects seriously and that is what characterises our company.
Our Development Team started their service assistance by covering the region of Emilia Romagna but now we can proudly state that we are able to cover Italy from north to south.
Therefore we would like to thank all the customers and visitors who visited us at the trade fair and we are confident that all the projects and plans discussed can be translated into reality.
Thanks to all of you and we hope to see you at the next trade fair.
The Staff of Nevicolor S.p.a.