23Mar2017
MECSPE 2017
Categories: Fairs and Events
« back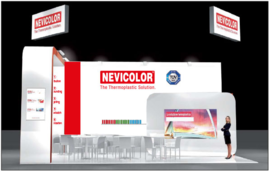 This year again MEC SPE tradefair has been successful for us because again we had the opportunity to introduce us as best technical experts in the field of thermoplastic project development.

Well known companies rely on us to promote their brands and customers from every part of Italy know that we are expert and reliable in the field of thermoplastic project development.
For each project we are able to recommend you with not only one application polymer but also with a second application alternative in order to provide you with a full range of selections and applications and these are the elements that visitors found out in visiting our stand during the MEC SPE tradefair.
Our Developing Team has widen up project area from Emilia Romagna covering each part of Italy.
We are thankful for our customer that came and visited us at our stand and we are hopeful that each project we talked about can become reality soon.
Thanks to all of and see you at the next tradefair.
Best wishes from all the Staff of Nevicolor.