04Apr2019
Learning Circular Economy
« back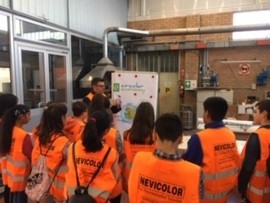 On this day we met the students of the Luzzara secondary school who came to visit us in order to understand the meaning of Circular Economy.
During the activities we talked about the opportunities of industrial plastic waste that are involved in regenerating and recycling processes. We explained that these processes are made to be environmental friendly and to reduce carbon emissions.
Not only this activity was good for us in order to explain how we take care of the environment but we gained confidence in the new generations because they know the pollution issues and they are prepared to preserve our Planet.