30Sep2022
Integration of Nevicolor into Nexeo Plastics
Categories: Comunications
« back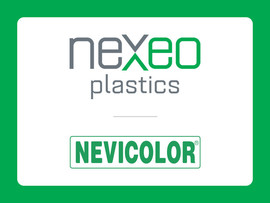 Integration of Nevicolor S.r.l. into Nexeo Plastics Italy S.r.l. is Complete - joint communication
Luzzara, September 30, 2022
Nevicolor S.r.l. ("
Nevicolor
") and its parent company Nexeo Plastics Italy S.r.l. ("
Nexeo Plastics Italy
") announce the completion of Nevicolor's integration into Nexeo Plastics Italy after a year-long effort that began after Nevicolor became a wholly owned subsidiary of Nexeo Plastics Italy in June 2021.
Nexeo Plastics Italy is part of Nexeo Plastics, LLC, a leading global thermoplastic resins distributor, representing quality products from world-class suppliers, and serving a diverse customer base across North America, Latin America, Europe, Middle East, Africa and Asia.


The integration will not impact Nevicolor's relationships with current suppliers and customers. We remain committed to acting as a true extension of our customers' business and strategy by understanding and meeting their needs and offering the high level of focus and service they have come to expect. The integration will enable greater efficiencies within Nevicolor and Nexeo Plastics Italy, and it will provide our customers with broader access to products and technical expertise and our suppliers with broader market reach.

Nexeo Plastics Italy's registered address has changed to Nevicolor's headquarters: Via Maso 27, Luzzara (RE), 42045, Italy.


We value our relationship with suppliers and customers and appreciate their business and support.


We look forward to continuing to work together in 2022 and beyond.
Nexeo Plastics Italy S.r.l. and Nevicolor S.r.l.