15May2019
SMART PLASTICS FORUM 2019
Categories: Fairs and Events
« back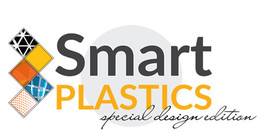 SMART PLASTICS FORUM 2019
Nevicolor and Solvay are introducing the whole technopolymers SOLVAY portfolio suitable for food contact applications.
The topics of the presentation are:

Metal Replacement
:
replacements for metals and their alloys combined with engineering plastics in applications that
require high mechanical strength and re-engineering
Lightweight
:
lightening products and components
through the use of engineering polymers and composites.
High Performance
Plastics
:
use of polymers in applications segments that require performance specific elements such as electrical conductivity, resistance to chemicals and weathering etc.
Surface
:
optimization of the surfaces with the use of polymers such as self-lubrication, abrasion resistance, texture, etc.
SMART PLASTICS is organized by Plast & Plast Design magazines which is entirely dedicated to high performance polymer materials.

The SMART PLASTICS formula provides a report on surface finishes of technopolymer and composites, their applications and design as well as manufacturing technologies.

The SMART PLASTICS Forum is meant for Designers, Design and Engineering Studios, Technical Managers, Manufacturing Managers for
Automotive;
Technical Components;
Medical;
Aerospace;
Electric / Electronics Appliances;
Hobbies & Sports;
Pieces of Furniture for those who are looking for 'smart' solutions for the industrialization of their projects and products.